Cabinet, Panel & Framing Accessories

BRASS FRAMING SCREWS - Set of 4
If you cut your own frames from our 6-foot framing stock, these screws make assembling miters a snap. The screws are brass-plated and designed to eliminate a second hole for the shank.




Designer Glass Installation Clips

Clear poly-carbon clips are nearly invisible when installed and will not take away from the beauty of your art glass.
Easy & safe installation.


Mini Clip for Came
Made of clear polycarbon that becomes nearly invisible when installed. Used for installing panels in front of existing windows. 1/4" Mini Clip for Came - Pack of 25



Clear Self-Adjusting Cabinet Clip with Screws


An excellent way to install glass panels in cabinet doors because they are nearly invisible and are removable.
Simply drill in with screws and cover with molding, if desired.



HANDY HANGERS
Solid brass loops with a tail that are designed to solder directly into the back bone of your zinc, copper or brass channel
thus becoming an integral part of the panel itself.


| | | | |
| --- | --- | --- | --- |
| | | | |

| | | |
| --- | --- | --- |
| Handy Hangers - 1 Pair | Handy Hangers - 6 Pairs | Handy Hangers - 25 Pairs |

Transparent Plastic Suction Cup hangers with a metal hook for use in hanging Suncatchers! 70% stronger than other cups. Exclusive, UV-stabilized material resists yellowing and deterioration. Easy remove tab for simple removal without scratching. 1⅞" diameter
Made in the USA!

| | | | |
| --- | --- | --- | --- |
| 1 Suction Cup | 25 Suction Cups | 50 Suction Cups | 100 Suction Cups |


Jump Rings

Use to hang suncatchers or panels.
Great time savers. You no longer have to fiddle with making loops for your suncatchers or small panels

# 13400
1/4" diameter Jump Ring (~150 per pack)
#13410
15/32" diameter Jump Ring (~30 per pack)



FLEXIBLE BRASS CHANNEL


| | |
| --- | --- |
| 1/4" Flexible Brass Banding U-channel | 1/8" Flexible Brass Banding U-channel |

Heavy duty hanging hooks for stained glass in wood frames in two decorative styles, bent hook and roll hook styles. Each hook is attached to the frame with 4 screws to give secure strength and style for your stained glass art.

| | |
| --- | --- |
| 1 pair Bent Hooks with screws | 1 pair Roll Hooks with screws |
Hanging Line for Suncatchers

| | |
| --- | --- |
| 30 Feet of Hanging Line for Suncatchers | Crimpers for Hanging Line (Pack of 24) |

Light Box Chain
For Stained Glass Boxes & Hanging Ornaments

# 17750
Silver Tone Light Box Chain
# 17755
Brass Light Box Chain
# 17760
Dark Pewter Light Box Chain
# 17780
Copper Light Box Chain
# 17790
Black Light Box Chain

Ball Chain
Used for Hanging Mirrors & Small Glass Panels

# 50021
Small Brass Ball Chain
# 50029
Small Nickel Ball Chain

Ball Chain Connectors

# 50101

Brass Bell Ball Chain End Connector
$ .09 each Buy

Lamp Chain
Used for Hanging Lampshades

# 50321
Brass Plated Lamp Chain 8g (1 yard)
$ 7.49 / yd
Buy
# 50324
Antique Plated Lamp Chain 8g (1 yard)
$ 7.49 / yd
Buy

Jack Chain
Used for Hanging Mirrors & Small Glass Panels

# 5048
Black Jack Chain (20 Gauge)
# 5040
Black Jack Chain (18 Gauge)
# 5044
Black Jack Chain (16 Gauge)
# 5056
Brass Plated Jack Chain (20 Gauge)
# 5041
Brass Plated Jack Chain (18 Gauge)
# 5045
Brass Plated Jack Chain (16 Gauge)
# 5052
Copper Plated Jack Chain (20 Gauge)
# 5042
Copper Plated Jack Chain (18 Gauge)
# 5046
Copper Plated Jack Chain (16 Gauge)
# 5054
Nickel Plated Jack Chain (20 Gauge)
# 5043
Nickel Plated Jack Chain (18 Gauge)
# 5047
Nickel Plated Jack Chain (16 Gauge)

Ladder Chain
Good Framing for Bevels & Small Glass Panels

# 5049
Brass Plated Ladder Chain (17 Gauge) - 1 foot
# 5050
Copper Plated Ladder Chain (17 Gauge) - 1 foot
# 5051
Nickel Plated Ladder Chain (17 Gauge) - 1 foot
# 5053
Nickel Plated Ladder Chain (18 Gauge) - 1 foot

Cascade Copper Reinforcing Strip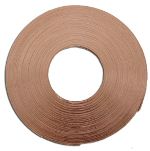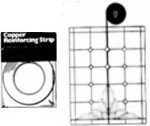 Reinforce your copper foiled projects. Flexible pure copper Re-Strip is placed between foiled glass pieces to form a rigid unnoticeable joint. Can be bent to a sharp angle. Approximates the thickness of glass and is 10 mil. thick. Rolls are 25 feet long and 100 feet long.
Adhesive Back Copper Sheets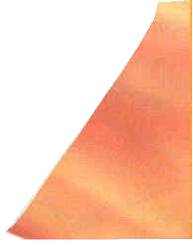 1.25 mil

Each pack contains one 12"x12" sheet of adhesive backed copper foil for filigree overlays & special creative effects. You can create leaves and decoration for boxes, night lights and lampshades.



COPPER TINNED WIRE
Copper-Tin Wire used for detailed hooks, and for added support in copper foil work, and around bottoms of lamp shades.
22 gauge
20 gauge
18 gauge
16 gauge
14 gauge
12 gauge
2 Ft Wire

2 Ft Wire

2 Ft Wire

2 Ft Wire

2 Ft Wire

2 Ft Wire

1/4lb Spool

1/4lb Spool

1/4lb Spool


1/4lb Coil
(not spoolable)