Anything in Stained Glass has been a family-owned and operated business since 1979. It began as a small shop in New Jersey until the late 80's when it moved to Rio Grande, NJ down in southern Jersey near Cape May. It was a favorite place for people to stop by on their trips to the beach. After much thought and research, we moved to the city of Frederick in Frederick County Maryland in August 2011.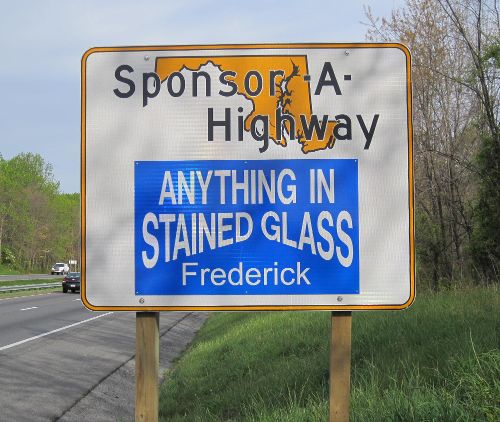 June 2013 saw the first expansion of the business where we increased our warehouse space to 9000 square feet and included an area for studio work and classes! In August 2018, we took over the warehouse space on the other side of us and increased our packing area and added a second class area. Now we are 12,000 square feet!
Everything on this website is used by the staff, stocked in the store, and sold at low, down-to-Earth prices. Every week or so we send out an email sale flyer featuring sale items and new introductory supplies. Actually, there is always a sale at Anything In Stained Glass, including in-store only specials and unique pieces of glass only sold in the store. So, if you are in the area, please stop in for a visit. You won't be disappointed.
Please take the time to surf our website and compare our prices with what you are now paying. You will see for yourself that it pays to shop with us. When you place your order online, your credit card is not charged until the order is processed and shipping is assessed. Depending on order volume, processing can take up to 5 days as we are closed on Sundays and Mondays and UPS does not pickup on Saturdays. Once the order is processed and packed, it will be shipped out to you via UPS or USPS unless an item you ordered is temporarily out of stock and is expected in within a reasonable time. In this case, we will hold your order for that item, so your order can be shipped to you complete.
We do our best to keep our prices as low and affordable as possible, however there are times when manufacturer's price increases may cause us to raise a price or two without notice. For this we are sorry for the inconvenience! If you wish, you can call for current pricing. We look forward to your continued business.
We, at Anything In Stained Glass, do glass ourselves and can help you with any problem that may come up regarding stained glass. Whether the problem is with a supply, a tool, or a project you are working on, we can help.

Here is how to Contact Us!