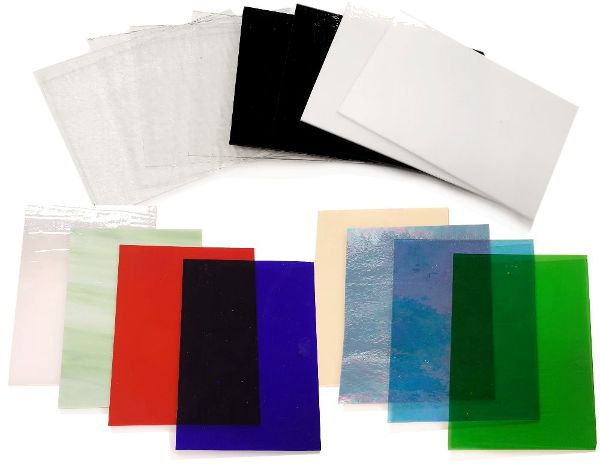 Wissmach 96 Variety Glass Pack
16 pc. 6"x8"

Have you been wondering how awesome Wissmach 96 glass is, but have been waiting for a reason to try it? The wait is over!

Get a variety sampler of Wissmach's Fusible 96 Glass that includes: 4 clear, 2 white, 2 black, 1 or 2 Luminescence, 1 hot color (red, yellow, or orange), and 5 or 6 common colors (including Prisma Glass). The pack will contain a nice mix of opal and translucent pieces. Each piece is labeled with a part number for future reorder. A great way to get a wide variety for a low price. No Box charge for this glass pack. Picture is sample of glass pack contains.