BREDA MOSAIC NIPPERS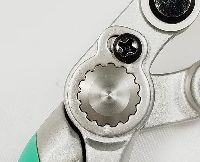 Discover the ease and comfort of the Breda Glass Nippers. The Breda is made for glass artists looking for a light weight, comfortable tool for nipping glass for mosaics. It's made from aluminum with high quality carbide blades. It multiplies your force by a 5 times while keeping your wrist at a safer angle to help avoid repetitive stress injuries. The Breda also has an numbering index on the blades so you know how many times you have rotated them! The Breda is also fully reversible for both right and left handed use.



Top Tools Mosaic Cutter
This spring loaded carbide wheeled cutter is specifically designed for glass mosaic work. The two carbide wheels each apply pressure from both sides. It's great for quickly making geometric pieces and random sizes.
| | | |
| --- | --- | --- |
| # 15850 | Mosaic Cutter | |
| # 15851 | Replacement Wheels | |
Weldbond Glue
For all crafts, mosaic, tile & stained glass projects. Weldbond is a multi-functional adhesive that bonds hundreds of materials. Weldbond it is a glue, a concrete hardener, and a bonding agent all in one. Certified by NASA for flight on space shuttles!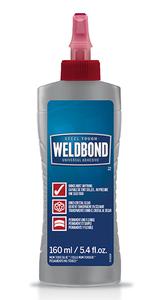 5.4oz. tube!

14.2oz. tube!