LAYOUT FRAMES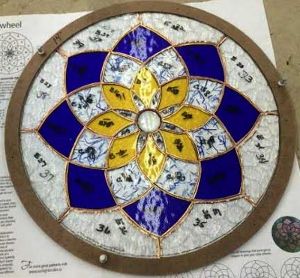 Have you ever struggled to make sure your circular piece is a true circle, or your oval is the exact dimensions you wanted? Layout Frames will ensure you never have to struggle to maintain the outside shape again! Attach the Layout Frame to a surface (ex. drywall) using push pins, build your project within the frame and it will hold it together through soldering. Each Layout Frame shape is precision-cut from durable material to make sure your projects turn out exactly the way you want them to every time.
Comes in circular, octagon and oval.
When ordering these frames, consider the size of the frame and the size of the rest of your order. They pack best with the same size glass. If the frame is larger than the rest of your order, we will pack it in a separate flat cardboard box and ship it the cheaper of UPS and USPS.
14" or smaller can pack with 12x12/8x12 glass
12x24 or can pack with Med Glass
16" or larger can pack with Large Glass

6" Circle

8" Circle

10" Circle

12" Circle

14" Circle

16" Circle

18" Circle

20" Circle


9"x12" Oval

10.25x20" Oval

11"x22" Oval

12x16" Oval

12x24" Oval


12" Octagon

14" Octagon

16" Octagon